151-Year-Old Seeks Scrappy Startup for Mutual Benefits
By Stephen Barnham, Senior Vice President and CIO, MetLife Asia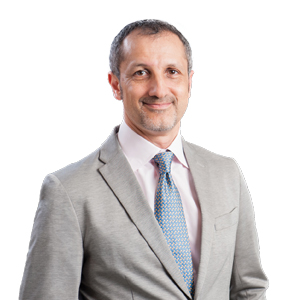 Stephen Barnham, Senior Vice President and CIO, MetLife Asia
Back in 1934, the great Austrian economist Joseph Schumpeter famously observed, "It is not the owner of stagecoaches who builds railways." Schumpeter believed it was smaller, younger firms that were more likely to reinvent an industry, because they had no interest in maintaining the status quo. He called this process of reinvention "creative destruction" and believed it was an integral part of the economic structure. Today, we have another buzzy term for it: "disruptive innovation." And it may be even more necessary now than it was in Schumpeter's day.
As a CIO of a 151-year-old insurance company, I find myself wondering how such a well-established brand cannot just survive, but thrive in this era of "digital Darwinism," when it's not necessarily the fittest who succeed, but those best able to adapt and change. MetLife is one of a handful of companies that has the noble purpose of helping our customers navigate life's twists and turns to live longer, healthier lives. But how long can our own health and longevity last if we are too slow to innovate?
A NEW CONSUMER LANDSCAPE
In today's digital environment, friction (e.g., manual processing and time-consuming data entry) is penalized, and speed (e.g., AI and automation) are rewarded. Customers increasingly expect transactions to be sustained instantly and seamlessly across multiple digital channels. To my thinking, the solution is both simple and exhilarating: In addition to fostering internal innovation capabilities, incumbents such as MetLife should partner with smaller, younger startups to reimagine insurance. Schumpeter would likely approve.
When prospective customers access our digital claims mobile app or step through an illustration with an agent, they are benchmarking us not just against other insurers, but against all of their other digital experiences (e.g., Amazon, Rakuten, WeChat,etc.). Young, digitally savvy clients are less brand-loyal and tend to treat products and services — including financial products such as insurance policies — as interchangeable, as long as they fulfill personal needs.
Millennials value convenience and are happy to execute transactions remotely, without direct interaction with the institution or voice conversations with representatives.
What will make or break you is speed — how quickly you'll build things that users actually love
For this plugged-in generation, the use of 24/7 digital channels to receive insurance quotes or submit claims is infinitely preferable to investing time in a branch or office visit.
We also face a growing demand from across general agents (i.e. those agents who distribute other insurers' products in addition to ours) and aggregators to develop flexible Application Program Interfaces (API) to connect with them. These are direct system to system connections between us and a third party, which avoid the need for the development of a user interface. These are important because it is fast becoming unmanageable for third parties to run sales applications for each insurer (in some cases this can be over 20).
A NEW KIND OF COLLABORATION
Keeping all of this in mind, MetLife turned to the startup community when we set out to launch an embedded policy-loan product via mobile app for our Korean business recently. We wanted to not only develop an API but also a new agile methodology that would enable us to move with speed. By partnering with a local insurtech aggregator, LemonClick, we were able to develop the app with a number of encouraging benefits:
1) Speed. It took just a few months to get a prototype.
2) Affordability. Cost was minimized because the minimum viable product was small and self-contained.
3) Efficiency. The solution is 100% automated, with no manual handling.
4) Ease of extension. It's a simple step to the next stage, which could involve underwriting or a sales illustration.
5) A fast feedback loop. A test-and-learn process enabled us to quickly release the product, then use customer feedback to further improve it.
LemonClick provided the aggregator platform and API to connect to it, they also helped us develop the agile methodology to enable us to move at speed.
It's a great example of how large incumbents can develop projects in future: through small test-and-learn partnerships with entrepreneurial startups.
A NEW DEFINITION OF SUCCESS
A fast feedback loop is critical, because the insurance industry has a reputation for being slow. In his "Masters of Scale" conversation with Mark Zuckerberg, LinkedIn cofounder Reid Hoffman told his listeners not to fear imperfections. "They won't make or break your company," he said. "What will make or break you is speed — how quickly you'll build things that users actually love."
I couldn't agree more. Rapid prototyping — using market feedback to develop a product, instead of trying to guess what our customer wants — reduces delivery risk, increases time to market and, most importantly, develops experiences that are truly customer-centric. Because in the end, our customers don't want to be in love with their insurance company. They want simplicity and certainty in their lives. And that's why today's insurance should be effortless, consumed like oxygen and embedded everywhere, with zero friction.