Three Capabilities Driving Platforms for a Faster IIoT Evolution
By Hugh Ujhazy, VP, Telecommunications and IoT, IDC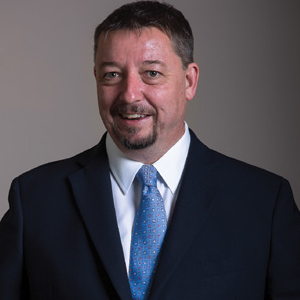 Hugh Ujhazy, VP, Telecommunications and IoT, IDC
The Industrial Internet of Things (IIoT) has ripple effects that go well beyond the plant floor. The coming of IIoT solutions changes the way companies operate internally, work together and the way they sell to their customers. This results in a different kind of economy, one which is based on outcomes and the calculated return on those outcomes by the enterprise. In the outcome economy, the value of the products and services is based on the results or outcomes they provide. In such an economy, business models must change, creating dramatic effects on how we buy and sell things. Such a change in traditional business models drives companies to immerse themselves in new technologies, new partnerships and different processes in order to thrive in this new world.
Complementing evolving business models are technology platforms that must evolve to become information enabled. IOT is simply about the collection and analysis of data, where the results of such analysis are easily and readily available, supporting the need for cloud computing. As a result, IIoT is founded on integrated architecture platforms, driving use cases like vehicle monitoring, package sorting, clean drinking water, and quality food products.
Enabling platforms that can keep pace with the fast evolution of IIot and the demands of the connected enterprise mean that three basic capabilities need to be integrated into those platforms.

Firstly, the delivery of compatibility to existing systems as platforms evolve. This enables endpoints, regardless of where they are, to continue to participate in the evolution of the connected enterprise.

Secondly, the delivery of scalable, anywhere, anytime analytics, whether at the edge or in the cloud. This means scaling analytics to help understand how to solve different types of problems within processes. Scalable analytics allows for solving problems at different levels of information architecture.

Finally, the need to ingest, process, and act on real-time data leads to hybrid architectures made up of the edge and more traditional core solutions. Delivery starts on the plant floor, with an ecosystem of smart assets enabled by an integrated architecture. Thus, the third element is openness, as smart assets are combined with other data sources and a strong data orchestration layer to enable the beginnings of the connected enterprise.

This foundation enables outcome-based solutions like execution systems, scalable analytics, mobility, collaboration tools, and connected services. Just as analytics become anywhere, anytime, so these offerings can be deployed in many different ways in many forms - at the device, at the edge and at the cloud. Scalable, open, interoperable elements allow for outcomes at different levels of the information architecture proximate to the source of the data where they can provide the most value at every level of that information architecture.

The most prevalent business outcomes in IIoT are focused on three areas. The first is asset management. The second is operational productivity. And last (but not least) reducing enterprise risk in areas like safety and security. Typical data tools are evolving to include descriptive dashboards to help provide better visibility, diagnostics to help understand what's happening when things change, predictive maintenance to maintain processes or machinery and prescriptive analytics to help drive productivity. Enabling openness, scalability and rich analytics drive delivery of these outcomes. All contribute to realizing the connected enterprise.