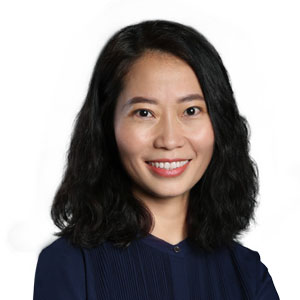 Maggie Wang, EVP
Gas companies and public utilities are facing an array of challenges today. From customer dissatisfaction to discrepancies in meter-readings to insufficient workforce, the problems are many. Adding to the woes is the continuous growing and more complex network, which results in the overburdening of gas pipelines. This consistent increase in the load may lead to a safety hazard. Public utilities, specifically, face issues such as supply and sales discrepancies and leakage in the distribution, and gas theft. Zhejiang China-based Goldcard Smart Group is helping gas companies and utilities overcome these longstanding challenges by enabling them to transform their business digitally. Leveraging its 20 years of rich experience and expertise in the industry, Goldcard has always striven to gain a deep understanding of the predicaments faced by the organizations and has worked closely with them to balance the regional gas supply and demand better. The company has developed a cloud-based smart utility total solution that allows organizations to adopt mature digital technologies and innovate faster to deliver high-quality products and services to their customers. The solution leverages NarrowBand IoT (NB-IoT), an innovative standards-based low power wide area communication technology developed to enable a wide range of new IoT devices and rendering services.
"Goldcard's NB-IoT smart utility solution combines cloud computing, big data, IoT, mobile, and AI technologies to solve the century-old problems of the gas industry and utilities," says Maggie Wang, EVP of Goldcard. The solution creates a seamless orchestration of IoT devices, network, and cloud computing to tackle the operational impediments and support the development of smart gas applications.
The seamless flow of accurate and real-time gas consumption-related data flowing from the meters deployed in the households to the backend systems of the gas companies and utilities, results in improved transparency in energy consumption panorama and facilitates decision-making. Further, the solution gives a clue to solve the supply and sales discrepancies caused by gas leakage, etc. Built with intelligent scheduling optimization feature, the solution improves the energy distribution network and streamlines the centralized gas supply, which, in ways, promotes clean energy programs and sustainable development. A unique aspect of the solution is its low power consumption mechanism that supports battery life for more than ten years.
Goldcard's NB-IoT smart utility solution combines cloud computing, big data, IoT, mobile, and AI technologies to solve the century-old problems of the gas industry and utilities
It enables consumers to break out of the traditional guess-billing mechanism and access their real-time gas usage information from any device, any location, and anytime, which gives them a detailed picture of their consumption and hints area of improvement, thereby improving customer satisfaction and promoting citizen well-being. Goldcard operates its smart solution in more than 20 countries, catering to about 2,000 public utilities, and benefiting more than 6.5 million household users. In September 2019, Goldcard, Shenzhen Gas, China Telecom and Huawei jointly announced that NB-IoT applications in the gas industry had exceeded 10 million endpoints in China, setting a new global record.
One of the clients to use Goldcard's services is ENN Group, a company that has been engaged in urban pipeline gas services for the last two decades in China. The company was facing a serious challenge of obtaining gas usage data owing to a lack of monitoring measures that caused discrepancies in supply and sales. To fix the issue, ENN Group deployed gas meters driven by Goldcard's IoT-based solution for consumers in Shijiazhuang, Hebei, China. Consequently, the operating costs and differences between supply and sales were significantly reduced. ENN Group adopted Goldcard's IoT-driven gas meters and collection system for domestic meters since 2016.
For the future, Goldcard is dedicated to supporting smart homes, smart communities, and smart cities by using its unified IoT platform as the foundation. Following industry standards on information safety and privacy protection, the company seeks to continue to work closely with its clients and develop more efficient solutions, helping them to stay one step ahead of the challenges.