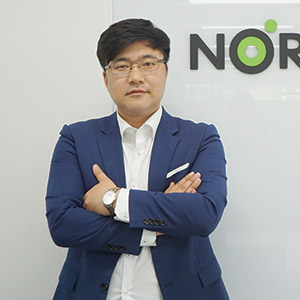 Hyun Chul Jung, CEO & President
Recently, Singapore's leading media "The New Paper" reported that a group of hackers is selling and distributing unlimited access to home cam videos at $150 per copy that appear to have been leaked through hacking. Such large as well as small security incidents continue to occur with the growth of the IoT market. IoT users are suffering from not only leaked privacy, but are also threatened with their property, life, and safety.
Suffice to say, the size of the IoT security market is growing rapidly. According to the IMARC Group's latest report of 'IoT Security Market: Global Industry Trends, Share, Size, Growth, Opportunity and Forecast 2020- 2025,' the global IoT security market in 2019 reached $10.2 billion. The market value is expected to reach $40.7 billion by 2025, expanding to a CAGR of about 26 percent over the forecast period (2020-2025). As the market continues to expand and diversify, the need for efficient and holistic IoT security providers continues to intensify. One such IoT security company, Seoul-based Norma is rising to the need by providing a complete service of the entire IoT security process, from IoT security vulnerability analysis to solution development. Norma's CEO and President, Hyun Chul Jung, says, "Our innovations have placed us in a leading position in the global IoT security space, focusing on the European and Chinese market."
Norma's 'IoT Care 2.0' is an integrated security control solution for IoT devices that can be used across smart industries such as smart homes, buildings, mobile carriers, and autonomous vehicles. With IoT Care, the IoT infrastructure can be firmly secured via in-depth vulnerability checks and network security. In addition, IoT management can be done in a highly efficient way through control systems such as asset identification. To this end, the 'IoT Care System' automatically checks and responds to the latest vulnerabilities such as Zero-day and CVE based on the database (DB) and AI machine learning, thanks to the concentrated technical know-how of Norma's vulnerability analysis team.
Our innovations have placed us in a leading position in the global IoT security space, focusing on European and Chinese market
The company also provides Web Control Panel UI for security managers, enabling 24-hour asset management and security control. IoT Care System, being composed of server(s) and sensor(s), can be customized in various ways (Cloud, SW, HW) according to the needs of customers.
Norma also offers AtEar, a B2B wireless vulnerability assessment solution and Vehicle Security (Bluetooth security in smart cars) for secured communication and external hackings blockage. With AtEar, it is possible to respond to any evolved wireless protocol through a simple update. It is a mobile friendly (available in Pro and Mobile versions), which makes it easier to track AP location than a fixed type (Wireless Intrusion Prevention System, WIPS) product. AtEar has been supplied to large enterprises such as Samsung and LG electronics, public institutions, and the Ministry of Defense, where security is important.
As the security awareness of Bluetooth is insufficient, Norma is developing a related solution by arousing the necessity through ethical hacking demonstrations. BIPS (Bluetooth Intrusion Prevention System), Norma's Bluetooth security solution, is a unique security product, being installed on IoT devices such as smartphones and smart watches to detect surrounding Bluetooth signals, provide information, notify hacking attacks, and secure IoT devices from Bluetooth security threats. Currently the company is in discussion with the global IoT manufacturers to commercialize the solution under mutual collaborations.
Norma's IoT security solutions are also backed by premier customized services, including specialized consulting for IoT security of the office/system of corporation, public institutions, and the like, IoT security authentication, and also suggestions for security measures and examination methods for IoT devices. Recently Norma has demonstrated ethical hackings at several exhibitions and via the leading news media to inform the public about the need for IoT security.
Norma is actively seeking overseas business partnerships to expand the global presence. "Our marketing and sales activities are strengthened by our overseas partners. However, this year, due to COVID-19, making overseas business trip has become difficult. In China, we have established two subsidiaries in Shanghai and Hong Kong, and are exporting security solutions through partnerships with leading security companies, such as BUGBANK. In Europe, we have partnered with the influential vendors, mainly in the UK and Spain, to conduct market research and exports," adds Hyun Chul Jung.
Wireless security technology started with PCs and smartphones, and led to IoT and autonomous vehicles, expanding to 5G-based smart cities of the future. Norma wants to become a key player in the global IoT security field at the center of this trend. Norma's ultimate goal is to develop and service technologies in order to use IoT more safely, diversifying into integrated IoT security solutions, and to lead a new paradigm of IoT security solutions. In order to achieve this goal in the future, the company is making strides to grow in the global market.