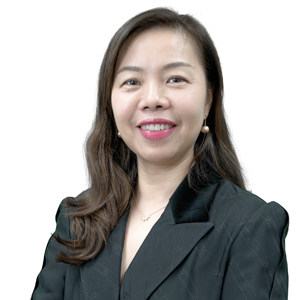 Jun Tan, CEO
Many IoT gateways offered by big companies do not comply with industrial standards; they land up being too big and bulky, while some do not have proper communication ports or are not powerful enough to handle edge processing. With over 40 years of industry experience, Willowglen boasts immense expertise in product and solution design following industrial standards and compliance ensuring reliability, availability, maintainability, and safety (RAMS). The company provides remote monitoring and control solutions in hardware, software, and system integration environments for various industrial segments such as water/waste-water and power utilities, oil & gas, railway, and transportation. The firm originally started in 1972 in Canada but in 1998 it was incorporated to undertake R&D and received grant from the Malaysian government for software development.
"We have deep knowledge in remote monitoring and control system technology, which are the core aspects while implementing successful IIoT projects," states Jun Tan, CEO of Willowglen. The firm offers hardware and software solutions for Industrial IoT with data gathering capabilities from remote locations – within a building to countrywide implementations. Combining sophisticated software with intelligent Remote Terminal Units (RTUs), a Willowglen system brings remote facilities even closer to home by providing telemetry, real-time motion video images, and integration of various business systems. This approach harnesses the maximum potential of the Supervisory Control and Data Acquisition (SCADA) network and communications link and provides critical business intelligence.
"Our SCADA and RTU software solutions are based on the traditional platform such as Windows & Linux OS, the newer web-based and the latest cloud platform," adds Tan. These capabilities enable the clients to have the merits of the respective platform or integrate with legacy systems. "Our focus is to provide solutions that extend above mainstream SCADA products, providing superior functionality and value - while delivering market-leading performance in system reliability and scalability," adds Tan.
We have deep knowledge in remote monitoring and control system technology, which are the core aspects while implementing successful IoT projects
Willowglen's solutions handle application crashes, hardware failures, network losses, among others, and ensure that the operations are highly reliable. "Reliability of the service and fault-tolerant of our IoT solution is our top priority," states Tan. The firm also implements cybersecurity requirements on the OT system, such as hardening, upgradation of firmware, operating system, security patching on device, operations system, and communication encryption.
Many early IoT devices have several vulnerabilities that can be easily exploited. Proper consideration and measurements have to be put in place from the design stage to the implementation stage. "We align with IoT industry cybersecurity standard & best practices, work with our security system providers and carry out regular penetration testing to make sure our system is safe and secure," adds Tan. The uniqueness of Willowglen lies in its engineering capabilities to provide tailor-made solutions that cater to software and hardware customization according to customer's requirements. The company develops its products and solutions and includes industry-grade core software and hardware, embeds new technologies such as A.I. in its application modules, i.e., Predictive Calculation. The firm collaborates closely with end-users and consultants to build the complete solution and joins forces with various technology providers to deliver a full IIoT solution from command station up to field devices. "We are an open-minded system integrator with various technology partners from small to big international companies," adds Tan.
Willowglen has also implemented different solutions based on IoT plus Cloud architecture such as Government Cloud Center – Singapore GCC, Commercial Cloud Center based solution like Azure, AWS IoT based architecture. The firm also offers a flexible and dedicated private cloud to provide more options and flexibility for different IoT, IIoT, and DECADA (Device Management, Control, and Data Acquisition Systems) requirements. "Our many long-time customers have appreciated our dedicated customer support as Willowglen still supports its technologies designed over 30 years ago," states Tan.
Willowglen has a proven track record in systems for mega-sized infrastructure projects which are funded by the government. The investment and support from the government and private sector show significant differences in the APAC region. While the Singapore Government is heavily promoting IoT, IIoT, Cloud Computing and AI technologies, the competition in the IoT market is high. "We are excited that many agencies are keen to explore these leading-edge solutions," adds Tan. In the last seven years, the firm has expanded its business growth as integrated monitoring and control solutions for the various market segment.
Currently, Willowglen has branches in Malaysia, Singapore, Vietnam, UAE (the Middle East), UK (Europe), and Indonesia. Willowglen is presently focused on bridging the IT (Information Technology) and OT (Operational Technology) gap. The company is continuously adopting new technologies to serve its customers better. "Our goal is that with our products, our customers will achieve results that exceed their expectations," concludes Tan.