Internet of Things (IoT) delivers smarter workforce accommodation solutions
Dominic Letts – COO, Glyde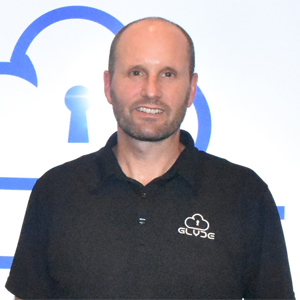 At Glyde we are about applying IoT to make workforce accommodation smarter and deliver a better experience for our guests. Glyde is an intelligent solution that harnesses technology to improve safety, efficiency, and guest wellness within workforce accommodation. It utilizes IoT to understand and apply actions to improve workforce wellness, while also optimising the efficient use of resources.
COVID highlighted the value of Glyde in avoiding physical transactions such as check in and check out by transitioning these transactions to our smartphone app. This allowed guests to avoid risks associated with a crowded reception building. Recording accommodation access in real-time enables superior support for contact tracing and our room temperature and humidity sensors ensure room environments are maintained efficiently at the optimum temperature, to ensure guest comfort and health.
2021 will see the continued transition of physical to digital transactions to support guest stays, performance assurance and insight. Glyde is continuing to empower guests by providing more real time information and greater digital access to enhance their convenience.

We see an increase in AI actuation at the edge, enabling more rapid and widespread customization and optimization of guest specific preferences as IoT with lower power draw enters the market with greater frequency and at lower cost.

Datasets created by IoT, such as Glyde, will be used in Building Information Modelling (BIM) and in Digital Twins to inform the next generation of workforce accommodation developments. Hard data complements designer creativity and learned experience to foster the creation of improved facilities and services that deliver improved outcomes for guests.

We see that end users, customers and operators of workforce accommodation will continue to identify the superior value that can be unleashed from data collaboration to deliver better services and will see beyond individual proprietary risks that this could present. As value is unlocked, we envision regulation or conventions being implemented to mandate collaboration of data to digitally model scenarios to ensure outcomes best meet all stakeholder needs and wants, prior to any physical activity or change occurring.

We are proud to be leading the way in delivering intelligent accommodation solutions that make life easier for facility managers and workforce alike. In 2021, we will see many exciting opportunities and challenges in making workforce accommodation smarter than it has ever been before.