Norma launches an integrated IoT security & control solution, IoT Care 2.0
Hyun Chul Jung, CEO & President, Norma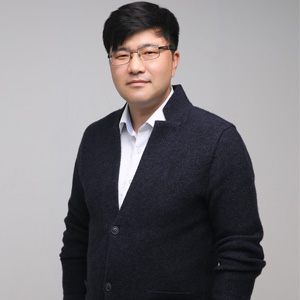 AIoT security company Norma (CEO Hyuncheol Jung, www.norma.co.kr) launched "IoT Care 2.0," an integrated AI-based IoT security & control solution in the first half of 2021, and is positioning itself as a key solution provider in the smart home &smart city security market.
Norma's'IoT Care 2.0' sensor and UI
IoT Care 2.0 is an integrated security and control solution for IoT devices and networks based on AI. By connecting the IoT Care 2.0 sensor to a router, the IoT infrastructure is secured by checking the safety of the wired and wireless network and the vulnerability of the IoT devices.
IoT Care 2.0 applies Norma's IoT analysis technology to automatically check and analyze malicious vulnerabilities such as one-day and CVE, including zero-day unknown vulnerabilities, and respond quickly and accurately. It also introduces AI machine learning technology to learn new vulnerabilities and external attack detection patterns, and provides services that respond to the latest hacking scenarios by targeting with machine learning technology.
IoT Care 2.0 does not perform deep packet inspection, but performs preliminary vulnerability checks for threats, so while protecting personal information, damage caused by hacking can be minimized.

In addition, by supporting an agentless solution and a web UI for administrators, efficient and convenient asset management is possible. IoT devices such as CCTV, AP, and set-top boxes can be integrated and controlled from a cloud server, requiring no separate physical connection. In addition, it supports various convenient services for security personnel such as security sensor remote control and a complete report creation, security consulting and post management support.

IoT Care 2.0 supports customized solutions according to customer's requirement by having a professional security consulting. The servers can be configured by either cloud, or legacy hardware, and the sensors are also composed of multiple choices such as hardware, embedded modules, and agent software.

IoT Care 2.0 is being introduced in various fields of smart city solutions such as smart home, smart building, IoT manufacturer, mobile communication company, autonomous vehicle, and smart factory. Currently, Norma's European partner'Wireless & Network Cyber Security, S.A.' signed an agreement with the'Cor de Maria Education Foundation' in Mataro, Spain for the provision of IoT Care 2.0 to the schools. In addition, large shopping malls and pharmaceutical companies are also in supply discussions. Also 5G and AIoT security business discussion with mobile carriers in Europe and China is in progress.

Key features of IoT Care 2.0

• IoT zero-day vulnerability detection
• Network security check
• Provision of IoT integrated security information management system (IoT SIEM)
• Device vulnerability check
• Monitoring and blocking IoT threats and network attacks
• Device detection and authorization function
• External wireless AP security check and visitor checkup function
• Device recognition and classification based on AI machine learning technology
• Security sensor remote control and report creation function