Developing the Singapore Government's Capabilities in Sensors & Internet of Things
By Quek Yang Boon, Director, Sensors & IoT, Government Technology Agency of Singapore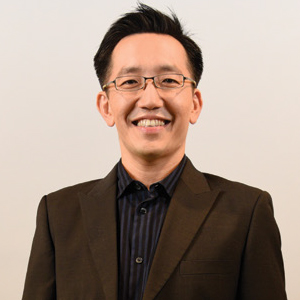 Quek Yang Boon, Director, Sensors & IoT, Government Technology Agency of Singapore
Advancements in low-cost and low-power wireless processing technologies have enabled and supported the growth of countless exciting and impactful Internet of Things (IoT) networks. However, most of these networks are confined in private spaces or facilities, with hardly any nation-wide deployment. Under Singapore's Smart Nation vision, one of our goals is to build a nation-wide sensor infrastructure. This nation-wide sensor infrastructure – called the Smart Nation Sensor Platform – will connect multiple IoT networks and facilitate sharing and consumption of sensor data across government agencies and in the near future, private enterprises.
In 2016, the Government Technology Agency (GovTech) was set up to help the Singapore Government play more of a leading role in realizing her Smart Nation vision.GovTech's missions include building digital platforms to enable government agencies and industry to better serve citizens, and spearheading initiatives to digitalize Singapore's Public Service. GovTech has set up capability centers in Data Science & Artificial Intelligence; Application Design, Development & Deployment; Cybersecurity; Government ICT Infrastructure; and Sensors & IoT to provide the engineering and technology know-how to drive the national and public sector digital transformations. These capability centers work closely together to help actualize the Smart Nation Sensor Platform.
Building internal capabilities in SIOT
In the Sensors & IoT (SIOT) capability center which I lead, we develop internal engineering capabilities by building core technical components in the IoT system (See figure 1):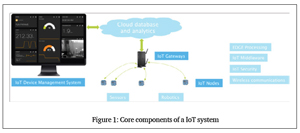 IoT Nodes are embedded devices that connect to sensors and robotics to interact with the physical world. The sensor data is wirelessly sent to the IoT Gateways for data aggregation and processing. By developing the Printed Circuit Board (PCB) design and firmware in-house, the SIOT capability center is able to ensure the quality of end-to-end security and customize sensor nodes to meet agencies' needs.
Our capability center sets the standard in enabling IoT integration, interoperability and adoption by government agencies and industry partners
IoT Gateways are wireless routers with advanced embedded processing capabilities. They serve as IoT middleware brokers and process the raw sensor data collected from the nodes into simpler and lightweight metadata to be sent to the cloud. Our capability center develops the gateway firmware, as well as multiple edge analytics plug-ins such as Data Aggregator, Statistics Manager, and Smart Lighting Algorithm. The IoT Gateways orchestrate smart automation at the edge level with real-time responses.
The IoT Device Management System is the central device management, control, and visualization of the IoT system. Key functions include controlling and authenticating IoT devices connecting to our network and monitoring the status of millions of devices across the country. Most big data analysis and machine learning are implemented here. Additionally, SIOT developed a seamless interface for sensor data to be shared and consumed via the Smart Nation Sensor Platform.
These core technical components form the basic building blocks of the Government's IoT ecosystem. They form part of the Singapore Government Tech Stack – a platform comprising layers of shared software and infrastructure components that are scalable, reusable and interoperable – and serve as a reference for public agencies and their vendors to build IoT systems. In this way, our capability center sets the standard in enabling IoT integration, interoperability and adoption by government agencies and industry partners (See Figure 2).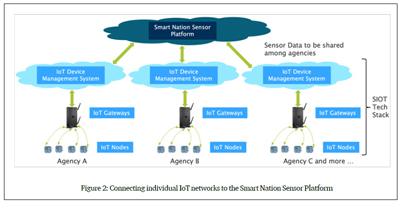 Enabling myriad use cases with SIOT Tech Stack
The SIOT Tech Stack has enabled the SIOT capability center to prototype and validate many sensor use cases efficiently. Smart lamp post networks with sensors to detect human or car presence, and energy saving light control algorithms are being implemented in an autonomous vehicle test-bed and in sports stadia to reduce energy consumption. We are also building a smart office inside GovTech premises by using these core technical components to control LED lights, power shades, ambient light sensors, and power doors. This SIOT Tech Stack also helps us to control sensors such as cameras for facial recognition and people counting, ultrasonic to sense human presence and provide real-time occupancy information on co-working areas to improve the office experience for staff and optimize office space usage. Algorithms such as dimming the lights when no human is present, adjusting the shades and lights to achieve optimal lumens, and energy consumption for energy saving purposes are also being implemented in the smart office to reduce our carbon footprint. We are also connecting radar and directional audio sensors – developed in-house - to these networks for testing of possible use cases.
The SIOT Tech Stack has fulfilled the front-facing portion of the Smart Nation Sensor Platform. IoT systems in agencies can now be standardized and seamlessly share their sensor data. We believe that access to sensor data of the entire country will enable boundless possibilities and innovations that will benefit and improve the life of our people.