How Cities in Asia-Pacific are Becoming 'Smart'
By Samuel Lee, President, Equinix Asia-Pacific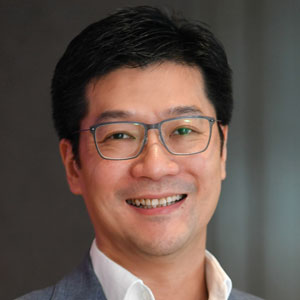 Samuel Lee, President, Equinix Asia-Pacific
Asia-Pacific has dedicated itself to smart city evolution, with a staggering $63.4 billion earmarked for investment in smart city technology. A number of cities across the region are rolling out initiatives to build a smarter and better place for their people to live and work.
Internet of Things as Backbone of a Smart City
Internet of Things (IoT)—which refers to a huge network of things connected to the internet—is considered by many to be the backbone of a smart city. Along with the wide availability of high-speed internet access and the growing number of Wi-Fi enabled devices and sensors, IoT technology has become increasingly sophisticated, allowing connected things not only to link to the internet but also talk to each other.
This gives rise to a massive amount of data collected from everyday objects, the analytics of which will give us not just a single-dimensional view of the world but multi-dimensional perspectives and insights. This will help with better urban planning in terms of transportation systems, water and electricity supply, waste and pollution management, and more.
Central to IoT is the "interconnectedness" between people, devices and systems.
Getting Smart with Interconnection
A truly smart city requires digital infrastructures that can physically link dispersed sensors, devices and machines that make up public systems, services and experiences, so they can exchange information in real time. As a result, interconnection has a key role to play in such connectivity.
With interconnectivity, connected devices can send an order to our local coffee lounge for pick up during our commute, let us know what time the bus will go through our neighborhood, read us the news we are most interested in or suggest what we should do before a crucial hospital appointment.

On a wider scale, such advanced technologies will enable governments to improve public service, whilst better serving the needs of the population and their demands for increased interconnectivity.

According to the Global Interconnection Index published by Equinix, Asia-Pacific is expected to account for 22 percent of global Interconnection Bandwidth by 2020. In the region, both governments and businesses are anticipated to put more and more efforts to build the foundation of smart cities through an interconnection-first approach.

Moving towards 'Smart Asia-Pacific'

Despite the different focuses of their smart city projects, various places in the Asia-Pacific region do share one common goal in their smart city initiatives—to bring a better quality of life to their people.

Singapore, with its Smart Nation policy, is the undisputed leader when it comes to appetite and commitment to going truly 'smart'. Upcoming initiatives include a new 3D map project called Virtual Singapore which will integrate layers of data about Singapore's buildings, land and environment to help solve problems.

The Hong Kong Government released its Smart City Blueprint last December, aiming to make use of innovation and technology to address urban challenges and improve people's quality of living and facilitate better sustainability, efficiency and safety.

Australia has introduced the Smart Cities and Suburbs Program via the Department of Infrastructure, Regional Development and Cities. It funded 49 successful projects aiming to improve the livability, productivity and sustainability of cities and towns across Australia.

The Japan Government's Agency for Natural Resources and Energy is rolling out initiatives for establishing smart communities to connect all the systems involved in the provision of community resources to manage facilities smartly and provide optimum efficiency.

Looking back, we have evolved from point-to-point networks to cloud, which now plays a key intermediary role in the IoT. We are also seeing the emergence of Artificial Intelligence platforms to help enhance existing systems and deliver smart data analysis, contributing to the smart city developments.