Internet of Things - Connecting the Digital and Physical Worlds
By James Wu, President Southeast Asia Region, Huawei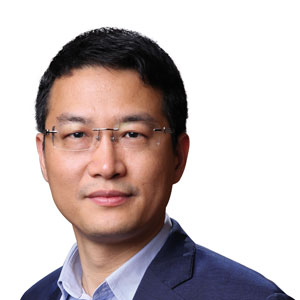 James Wu, President Southeast Asia Region, Huawei
By integrating digital and physical worlds, the Internet of Things is transforming traditional businesses and revolutionizing future industries. IoT streamlines operations, boosts productivity, improves customer experiences, and offers endless opportunities for business model innovation.
Made up of all devices that are connected to the Internet, IoT is predicted to accelerate network connections globally to over 100 billion by 2025. Driving cloud adoption, big data, network security, and artificial intelligence, IoT should not be taken lightly and requires an ecosystem of ICT partners with broad alliances and joint innovations to succeed.
IoT solutions should consider fixed and wireless access modes, network slicing, mass deployment requirements, and adaptation to various application scenarios. For example, smart metering requires extra-long standby time but can easily tolerate high latency and limited network bandwidth whereas drone-based video surveillance and unmanned driving are in need of reliable bandwidth and ultra-low latency. Creating multiple access modes helps fulfill different requirements for different scenarios.
Wherever possible, open source concepts should be adopted to help simplify deployment, including the usage of open source operating systems in sensors, gateways, IoT platforms, but also as a foundation for cloud in the form of OpenStack-based architectures.
At the heart of an IoT solution is the IoT platform. Essentially, a virtual IoT operating system, the IoT platform bridges application development and device, and connection management to enable the digital world of cloud and big data to interact with the physical world via sensors and screens.
Even with scalable, open systems, however, the full potential of IoT can only be realized by leveraging the ubiquity and scalability of the cloud with the intelligent processing of big data. Combining these gives application developers the basic building blocks to conceive of new and exciting applications that will shape our digital world.
Smart Metering
Using narrow band IoT technology specifically designed for low power, low cost, and wide coverage, smart metering provides more reliable and intelligent utility processing capabilities while significantly reducing requirements on human capital.
Smart Parking
Digitally enabling brick and mortar businesses opens up new ways to connect with users and increase resource utilization.
IoT, cloud, and big data will redefine the way we interact with our environment and quickly transition us into a true digital society
Smart Parking collects and queries parking space information in real-time to reduce operational cost, increase parking space utilization, and provide a more valuable service to the end user.
Smart Bicycle Sharing
Combining discovery, location-based services, and payment, programs like the smart bicycle sharing services in China allow large pools of resources to be shared effectively across a community of users by interacting with IoT connected locks on each bike.
Connected City Lighting
Accounting for more than 10 percent of worldwide electricity consumption, lighting is an ideal candidate for digital transformation. Using smart monitoring, lights can be provisioned more effectively and can be programmed to operate in more energy efficient ways, such as 50 percent brightness during dusk and dawn, or auto illumination when triggered for security.
Smart Logistics
Using vehicle mounted terminals to collect data from multiple sensors including temperature sensors, GPS receivers, and identity cards, smart logistics combines IoT with cloud-based data processing for real-time tracking of goods, vehicles, and personnel.
Smart Detectors
Using wireless communication, sensors for smoke, carbon monoxide or water leaks can effectively inform monitoring centers of urgent problems and can even be offered with incentives to lower insurance costs.
Smart Goods
IoT solutions for costly consumer products like white goods offer reliable indoor coverage and online availability of household appliances, enabling remote monitoring for more effective maintenance and tracking of repair history.
Smart Homes
Smart home solutions include everything from home automation, surveillance, communication, entertainment, and even monitoring of utility usage like water, gas, and electricity, effectively encouraging green homes.
Internet of Vehicles
The IoV uses radio, voice, digital communications, and satellite navigation systems to provide drivers and passengers with traffic information, emergency response, and remote vehicle diagnostics for predictive maintenance.
By connecting the digital world to hundreds of billions of physical things, IoT is the doorway to interact with our world in new and innovative ways. This drives positive changes to the customer experience, improves operational processes, and creates opportunities for new business models. Further IoT has opened up opportunities for alternative revenue models that leverage efficiency gains in manpower, increased resource utilization, and improved responsiveness to justify the investment in digital transformation rather than relying on traditional models whereby consumers cover costs.
As integral components of digital transformation, IoT, cloud, and big data will redefine the way we interact with our environment and quickly transition us into a true digital society.