IoT's New Battlefront: Dust
By Daniel Foreman, Digital Product Manager, MANN+HUMMEL and Charles Vaillant, EVP Technology, MANN+HUMMEL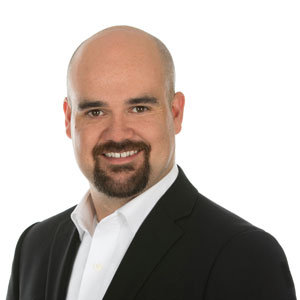 Daniel Foreman, Digital Product Manager, MANN+HUMMEL
Noise, rubble, construction machinery. Thick clouds of dust hover over a construction site, constantly swirling as heavy trucks, excavators, and dozers move around, transporting and processing tons of grit, sand, and material. Work at a site is anything but clean. Man and machine are subjected to extreme conditions, from air filled with particulate debris to extreme temperature conditions. The construction environment is extreme and challenging especially for the filters used in vehicles and machinery. Filters are designed to separate the harmful from the useful and in the construction world they have one very important job: protect the engine. In those conditions, filter technology is put to the test every day.
Construction companies face many challenges:
• The safety of employees and equipment must always be ensured
• WThe consuming daily task of logistics and ensuring that vehicles and equipment are at the right place, at the right time, and in proper running condition
Moreover, at the end of the day, securing the job site to prevent vehicle and equipment theft that happens far too regularly. In spite of that, margins are being reduced, and companies have to do more with less. There is not much room for any deviation from planned operations while always having to be ready to deal with the unexpected.
Under this daily pressure, maintenance of equipment can be missed. Worse, the extreme strain placed on the vehicles operating in dusty environments means an increased need for maintenance. For construction companies, it is very important to maintain the variety of equipment both onsite and off-site regularly. However, this process needs to be predictable and quick to save valuable time and ensure maximum efficiency of the equipment. If maintenance falls through the cracks, the consequences could be devastating. For example, a payloader engine can cost over €80,000, not to mention the considerable cost of downtime. Construction companies, regardless of their size, cannot afford to have one or more machines inoperable for long.
Predictability and protection– IoT can help!
Digitalization is a globally growing trend, and in the case of the construction industry, it becomes concrete. IoT elements are starting to be integrated into the industry to help overcome the challenges faced daily. For example, knowing when a filter should be replaced weeks before service is due. This allows users to plan their maintenance schedules and maximize the efficiency of their equipment. Imagine, with the help of IoT it would no longer be necessary to continually manually check the air filter.
The construction environment is extreme and challenging especially for the filters used in vehicles and machinery
Users would be able to access the condition of their air filter from the palm of their hand, anytime, anywhere. Downtime could be minimized, paving the way for more profit.
Convenience, empowerment, and efficiency – this is what IoT brings to the table, and it is not a dream of the future. It is already being rapidly integrated into original equipment applications. Additionally, IoT solutions are being created and designed for older equipment with little or no connectivity, effectively turning simple machines into smart tools. This enables predictive maintenance, and thus reduces unplanned downtime and secures margins. Furthermore, connected vehicles can be tracked. Knowing where a machine is and when it got there allows for better logistical planning and can even aide in theft prevention, or in the worst-case theft recovery.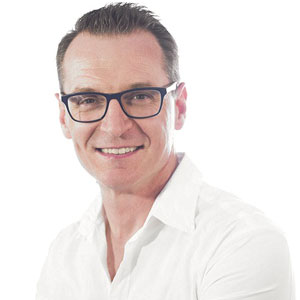 Charles Vaillant, EVP Technology, MANN+HUMMEL
MANN+HUMMEL have realized how digitization can revolutionize the construction industry. As such, the company is taking steps to empower fleet managers and operators through IoT. One major objective of MANN+HUMMEL's IoT strategy is to improve the productivity of this customer by making filters smart and enable them to "speak."Senzit, an aftermarket retrofit device, is the first of these steps.

The initial goal of the project was to monitor the air filter and thereby provide the user with the filter conditions in real-time via a mobile app. Through talking with customers, one finding became apparent, gone are the days that a technology only solves one problem. Convenience demands that new solutions solve a variety of issues to make it worth the user's time. The result? The integration of independent technologies in ways never before imagined.

This is how GPS gets integrated into a filter monitor, and empowers the user with information such as where the piece of equipment is, as well as giving the user peace of mind knowing that the equipment is safe. The integration of GPS with an interactive map yields the possibility of features such as geo-fencing, where the user can draw a "fence" around an area and is notified if the piece of equipment ever breaches that perimeter. On the other hand, combining GPS with a time stamp offers the possibility of a notification sent to the user if the equipment ever becomes active outside of dedicated working hours.

Digitalization enables the collection of a vast amount of data. One type of filter can fit numerous machines, and therefore can behave differently depending on the machine, the environment, and/or the job is done. A one size fits all solution is not feasible for this broad range, but how do you make sense of that data? The answer: a unique algorithm for each filter. Effectively, each customer can trust the information provided because it is made only for him and no-one else. Only at this level is the user truly empowered, maximizing the efficiency of their operation, at their convenience.

Filters have been produced for a hundred years to protect people and machines. Companies like MANN+HUMMEL have been deploying new technologies over decades to make filters more physically effective. Today, IoT is enabling the filter industry to unleash new digital solutions, thereby pushing the boundary of productivity to a new level. A smart filter solution is like giving a voice to your filter. Just listen… it is telling you something!