Sparking an IoT Revolution, the edge takes control
By Matt Young, SVP and Head of APJ, Nutanix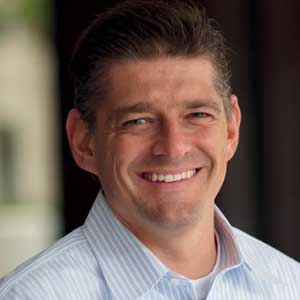 Matt Young, SVP and Head of APJ, Nutanix
"Alexa, what's the weather forecast tomorrow morning?" "Set coffee maker for 6:55am" "Google, set an alarm for 7am."
It doesn't take you long to imagine the cylinder (the smart speaker) on your shelf lighting up, ready to respond to nearly any request. It's 2018 and we're comfortable speaking with a machine to help turn on the lights, find out where to eat or have a discussion on the latest product deals. It's a significant step up from previous 'smart' devices such as robotic vacuums and sensors where the focus was rule-based automation.
These recent developments have been a foundational step in the much larger Internet of Things (IoT) revolution. The ultimate goal: Machines talking to machines to form the foundations of connected and responsive homes, offices, and cities that know how to shape themselves around efficiency and needs - in many cases, without us saying a word.
After a lot of hype over the past decade, IoT is finally starting to take form in our everyday lives. Across Asia Pacific, several countries have embarked on ambitious and daring projects aimed at transforming their cities into smart, intelligent metropolises.
In 2014, for example, the Singapore government launched its smart nation plan with the ambition of positioning the country as the forerunner in the development of interoperable and globally recognised IoT standards. IoT has also become a cornerstone of many of the government's initiatives aimed at solving real infrastructural problems around transport, waste, manufacturing and healthcare.
Meanwhile, in China, the government has selected over 200 cities, including Beijing, Shanghai, Guangzhou, and Hangzhou to pilot smart city projects. And in Malaysia, Kuala Lumpur became the first city outside of China to adopt Alibaba Cloud's City Brain Initiative, harnessing artificial intelligence, big data, and cloud technologies to drive the nation's overall digital transformation.
The proliferation of IoT means huge opportunity for businesses.
It's becoming increasingly clear that with this IoT revolution, efficient and intelligent real-time data processing will have the largest impact if completed at the edge
According to a report by Forbes Insight, 76 percent of organisations in APAC are operating IoT programmes that generate revenue, and 88 percent expect to see increases in their IoT budgets in the next year.
However, before we get ahead of ourselves and get caught up in the excitement of the possibilities IoT presents for businesses and consumers, it's essential that we take a step back to think about logistics. At present, there remains a gap in how we manage the massive amounts of data being generated. Whether it's a sensor telling a street lamp to turn itself on early due to hazy conditions, or a voice command telling a home speaker to play music, data remains the lifeblood of IoT and it needs to continue to be more efficiently processed, managed, and acted upon in real time.
The data management conundrum (growing data/faster processing requirement) has historically been a data centre 'IT problem'. But it's becoming increasingly clear that with this IoT revolution, efficient and intelligent real-time data processing will have the largest impact if completed at the edge.
The edge refers to anything that operates remotely, while connected to the internet or other devices (mobile phones, sensors, wearables, laptops, drones, cars). Edge computing generally refers to smaller edge data centres processing information at point. Data no longer needs travel to the centre to be processed. We bring the processing to where the data is being generated.
Processing at the edge allows for real-time decision making and corrective action, and while the centralised datacenters still play a critical role, the integration and seamless management with and at the edge is the future of this revolution.
This integration is playing out today. Imagine real-time face scanning being used in this year's World Cup. Let's say there are 1,000 cameras scanning several hundreds of thousands offices, creating real-time data and integrating with other technology including police radios and in-stadium services. The amount of data and bandwidth requirement is becoming too much for traditional networks to handle efficiently and in a timely manner to take corrective and proactive timely action.
The solution to this lies in edge computing. In the World Cup example, the edge data centre would be located in the stadium itself, processing data in real time. These edge mini-datacenters would also be connected to other public or private clouds, but the heavy lifting processing is now being done where the action is taking place, in the stadium itself.
The model is still taking shape, but if we expect the pieces of the IoT puzzle to fall into place and propel technology to even greater heights, we need to have seamless management from the core to the edge and allow decisions to be made at the edge.
Like any revolution, it's thrilling to welcome a new era – and edge computing is leading us in the next phase.