The Internet of Things Enhances Collections of Things
By Wendy Pryor, Head, Technology Strategy and Delivery, Museums Victoria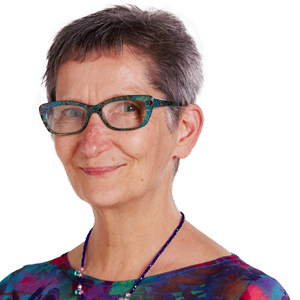 Wendy Pryor, Head, Technology Strategy and Delivery, Museums Victoria
The international community of museums celebrated International Museum Day on 18 May 2019 with over 5,000 activities, nearly 17,000 articles published in media outlets from 112 countries and social media reaching millions of users. The International Council of Museums mapped activities from Canada to Indonesia, from South Africa to Norway, as museums all over the world demonstrated how they are reinventing themselves to become more interactive, audience-focused, community-oriented, flexible, adaptable and mobile.
Welcome to the GLAM (galleries, libraries, archives, and museums) community, better known as the cultural sector. Over 55,000 museums worldwide research, collect and care for artifacts and objects of artistic, cultural, historical or scientific importance and make them available for public viewing through exhibitions, education and outreach activities both in-house and online. Supporting and enriching the core activities of cultural organizations are retail outlets, cinemas, restaurants, learning laboratories,theatres, and other gathering spaces. All museum functions must be underpinned by sound corporate support, practice, and governance. The breadth of museums' operating environments suggests huge scope for the use of technology to streamline, enhance and magnify our activities through strategic adaption.
Where might IoT help museums to surmount operational challenges? Museums won't buy IoT, they will simply focus on business improvements while delivering sought-after experiences in the competitive 'attention economy'.For cultural heritage institutions, networked technologies have vast potential for improving conservation efforts, increasing access to contextual knowledge, and reinventing interaction with cultural works. A sampler of examples follows.
In a Japanese museum bluetooth data loggers streamline environmental monitoring in the public galleries and storage warehouse. Data is quickly and conveniently transmitted to mobile devices for reference by staff. The solution has delivered considerable benefits in efficiency by reducing the time associated with manual data collection. The logger also enables museum staff to access data without having to open display cases.
This avoids potential disturbances to the environment inside the cases, further reducing the risk of damage to the artifacts within.

An example of innovative interaction with exhibits in North America is a cognitive dress powered by IBM Watson technology. The garment can be transformed by human interaction as it taps into sentiment from social media posts that include a specific hashtag. Watson artificial intelligence extracts context around the tone of the messages to change the color of LED lights on the dress based on the emotions used in social media posts.

In Australia, a significant botanic gardens uses soil moisture sensors to fine-tune irrigation of their unique living collections. Probes measure soil moisture levels at a range of depths up to four meters. Through the software and telemetry, staff can access data anytime, anywhere in the world through a combination of continuously-logged sites and portable SMS probes. The use of this technology has informed improvements in water use efficiency and irrigation scheduling to reduce potable water consumption by over 50% per annum.

An Italian museum employed a sensor network to investigate how single visitors chose to enter and spend time in different rooms of a curated exhibition. They introduced a third and bold variable of study: visitor attention. This is essentially the amount of information transfer and processing that a museum elicits in a given visitor. For curators and directors, a reliable indicator of visitors' attention would inform decisions about the cognitive complexity and size of exhibitions at the design stage and improve use of space through planned information flows and narratives.

Imagine a museum where each exhibit is monitored in real-time for its security, temperature, humidity and exposure to light as well as the number of times it has been viewed, the duration of each view and its impact on the heart rate and temperature of the viewer.Imagine collections of networked objects that tell their own stories on-demand, provide contextual resources, suggest similar objects and create a path to find them easily. How might these scenarios change the key performance indicators for museums, the objects they collect,their mode of display and the individual and shared experiences they facilitate?

This possible future would be enabled by networked objects, embedded chips, sensors, or tiny processors linking the physical world with the world of information. The real-time data streams could be combined with each other, mined and repurposed for useful results on which to base collecting, storing, exhibiting, service and back-office business improvements.

Transparency of data collection and its use is an important ethical consideration for museums. This is because museums are viewed not only as highly credible sources of information, but as trusted entities overall. This public trust must be respected as museums deliver on their missions to educate and inspire audiences.

Maintaining trust will require absolute honesty if museums wish to learn about their impact on viewers using IoT resources. Museums must communicate why data is collected, how it is collected and how it is secured. Museums should also return value to the end-user, for example through sharing the insights gained about visitor behavior. In this way, the end-user also benefits from participating in any experiments, strongly increasing acceptance.

Museums will continue to evolve, diversify and find new ways of being a museum as they embrace the shared challenge to ensure their resources – physical, digital and intellectual – are accessible to as many people as possible both now and in the future. IoT is a powerful tool with the capability to amplify and streamline the work of museums. Strategic and considered use of this tool will ensure that collections of things benefit from the Internet of Things.