Why the Future of IoT has Little to do with Technology
By Jeff Feldman, Advisory IoT Leader, EY Asia Pacific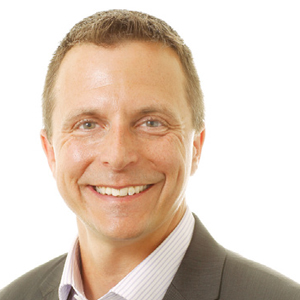 Jeff Feldman, Advisory IoT Leader, EY Asia Pacific
In recent years, connected devices or the Internet of Things (IoT) has been pitched as everything from a 'silver bullet' to the fourth industrial revolution, transcending sectors, users and applications. As with big data, cloud, and analytics before it, the IoT was to be profound and ubiquitous; the final solution for numerous, varied business challenges.
However, as with most silver bullets, many early adopters fell short of success, becoming infatuated with the art of the possible before stopping to consider what the key business needs were. In the early days, IoT strategies failed when technology took precedence over the business challenges it was to solve. In short, when organizations started projects off thinking about what they were doing, rather than the why they were doing it. This resulted in many left overwhelmed by data and underwhelmed by results.
Today it's business before technology
Fast-forward to today's business environment, and clients want IoT programs that enable strategic business outcomes. Applying a more mature, pragmatic, 'business-before-technology' approach, clients are seeing results and implementing programs only after they have the right business buy-in and stakeholder commitment.
Clients are more informed; they appreciate the feasibility and potential impacts of emerging and established technologies and understand the value of a holistic approach. Today, EY teams trial projects with clients that bring together both the technical aspects of sensors as well as customer experience, cultural impact, and business benefits. The aim is to really understand the value of the IoT for their organization and how to facilitate the best adoption.
Of course, stakeholders remain the secret sauce in any business-led, IT-enabled project and engaging them in an IoT program can be challenging. It involves moving away from 'tech-speak' so that you can really appreciate the business issues they face.
For one agri-business client, EY consultants spent time in the fields with farmers to understand their working environment. IoT connected sensor devices were enabling these farmers to change the way they funded high-value assets.
Instead of each buying their own tractor, they wanted to pool their resources and share ownership. Sensors installed on the tractors monitored usage to support an equitable distribution of running costs, including servicing and repairs. The smart assets also held drivers accountable for reckless behavior through impact sensors, helping to ensure each part-owner derived equal value from the vehicle. Without connected devices, this would not be possible.

EY teams are also seeing great results when clients treat sensor data simply as another data source, feeding into existing digital and analytics programs to enhance decision-making and provide deeper, more accurate insights. These clients always invest time in culture, people and processes to drive capability adoption and ultimately, success. IoT only forms one part of their data and analytics strategy.

The real IoT 'silver bullet' is customer-first

The best results from IoT projects are realized when clients shift from a transactional to a customer-centric business model, using IoT capabilities to get a more granular view of behaviors and customer insights. Some of the sectors seeing promising results include supply chain logistics, freight transport and utilities. For one logistics client, the adoption of connected shipment sensors helped reduce delivery window accuracy from three hours to five minutes. This has resulted in significant time and cost savings for the logistics operator as well as for their end customers that can now more efficiently manage their workforce loading and offloading schedules.

One utilities client is leveraging pilot software to combine IoT data with artificial intelligence insights; building a holistic view of the customer experience. Through installed smart meters, they are gathering data on consumption trends and disruptions to service, then matching it to customer calls, to see whether these factors are impacting the quality of service delivered.

We are seeing more of these customer-centric IoT strategies every day across Asia-Pacific. From regional aged-care facilities, that are using smart assets to better connect families, through to beverage manufacturers using connected cabinets to automate ordering processes. Businesses that are using IoT with a customer-first approach are getting the best results.

A final word on success with the IoT

Always start with the why. The IoT may be the 'what' but without intimately understanding the business challenges, there is no way of knowing.

Make sure any IoT project, no matter what the purpose, is business-led and IT-enabled. Engage and involve stakeholders in the process; understand their challenges, wants and needs and respond accordingly. Keep them informed and aware of project outcomes and achievements.

For advanced organizations, embed sensor data in business as usual activities; feed the data into existing programs to improve the insights delivered to the business.

Put customers at the heart of your data & analytics strategy and learn all you can about their experience. Knowing that your aim is to make life faster, easier, more cost-effective for customers will help steer the project to success.

And always remember that IoT will always be only one piece of the data puzzle; to realize ongoing value, there must be the capacity to adopt and embed the insights. People and culture, as with any business-led, IT-enabled project, are critical to achieving success.

The views reflected in this article are the views of the author and do not necessarily reflect the views of the global EY organization or its member firms.