Accelerando Consulting: Customised IoT Solutions- Accelerating Businesses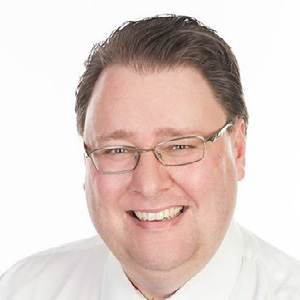 Christopher Biggs, Director
Enterprises across different sectors have been looking at IoT as a critical enabler to drive digital transformation and to unlock new operational efficiencies. Recent advances in Artificial Intelligence, coupled with data analytics, ubiquitous connectivity, and real-time communication, are enabling exponential growth in efficiency generated by IoT. As multiple devices have started communicating with each other without human intervention, the real value of data is generated through better and faster decision-making, predictive analytics, and automation. The paradigm shift of IoT has brought radical revolution in the manner in which enterprises deal with devices and machines. IoT paves the path for making pervasively linked infrastructures to sustain innovative services and guarantees improved flexibility and competence. For instance, IoT is enabling manufacturing, automotive, and energy companies to monitor several critical aspects of a plant to improve product quality while increasing production.
Leveraging the benefits of IoT, Accelerando Consulting is helping companies of different sectors improve their operational efficiencies. Accelerando assists modern enterprises to select and source IoT products and services or assists in developing IoT solutions based on the client's unique requirements. Additionally, Accelerando also designs, implements software or hardware, manage projects, and also delivers compliance-friendly cloud services to curate existing devices and work processes.
Accelerando's modern IoT software architecture integrates their custom built IoT devices to clients systems to streamline their critical business processes. The company's onboarding process practically explains the feasibility of their proposed solutions. With an extensive experience of over 20 years, Christopher Biggs, Director of Accelerando, along with his elite team, conducts audit workshop session with the client to understand their requirements and challenges.
By implementing best practices and using unique data management and visualisation techniques, Accelerando helps enterprises to derive hidden benefits from data
After testing and researching the client's existing infrastructure, the team delivers a detailed proposal explaining how IoT can accelerate their business. The company then builds a Proof of concept (POC) utilizing rapid manufacturing techniques and off-the-shelf components to optimize for agility and efficiency over perfection. This POC demonstrates the effectiveness of the proposed concept solution along with the level of benefits that can be achieved.
Accelerando Consulting also offers DevOps and Big data services to global organizations to accelerate development and optimize various workflows to achieve business goals. The firm assists in the implementation of best practices for client's product development, monitoring, and measurement.
Accelerando's big data services help enterprises discover business agility by setting long term business goals. By implementing best practices and using unique data management and visualization techniques, Accelerando helps enterprises to derive hidden benefits from their historical data. Besides, the company also provides mentorship, architecture, product development, and cloud services training for global teams and enterprises.
Accelerando's end-to-end IoT enablement service opens the way to new business and revenue opportunities. It assists companies to benefit from modernized business models and solutions while streamlining critical issues. Accelerando's IoT services can be designed to precisely assess demands and resourcefully manage a variety of production stages by enabling real-time tracking of various components.
On the other hand, clients can also gather workforce data to measure their high productive time and mitigate issues hindering it. Accelerando's IoT services can enlighten clients staff about approaching technical problems and having arranged remote troubleshooting in advance. They can even enable and automate day-to-day routine tasks like setting-up timers to increase company-based process effectiveness.
Accelerando's end-to-end IoT enablement service diminishes the product's time to market, increases revenue, and helps clients gain a competitive advantage with greater flexibility. Because IoT potentially enhances the capabilities of several industries, Accelerando offers its service to solve the client's critical issues starting from a chip to cloud by either discovering or by assisting in developing future-proof solutions.