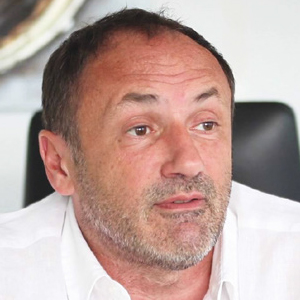 Ludovic LE MOAN, CEO
"To infinity and beyond," says the famous spaceman Buzz Lightyear before every gravity-defying scene in a fantasy/ adventure movie - Toy Story. The anthropomorphization of toys in the absence of people reveals their whole new world to the audience. As the makers of the film breathe life into toys, Sigfox—world's leading provider of connectivity for the Internet of Things (IoT)—works with a vision of bringing billions of devices to life by connecting them to the internet to reveal a new realm of data for organizations. "Our vision is to 'make things come alive,' which is to give a voice to the physical world around us," says Ludovic LE MOAN, CEO of Sigfox. The company is an initiator of 0G network, a low-power wide-area network that can transfer small amounts of data across long ranges. The global network allows billions of devices to connect to the internet enabling real-time data access and visibility. As a result, it helps their customers transform information into action.
Sigfox's unique device-to-cloud communication approach addresses the three greatest barriers to global IoT adoption: cost, energy consumption, and global scalability. To overcome the problems holding back the proliferation of IoT, Sigfox has built its Star network architecture. The network listens to billions of objects broadcasting data to their nearest base station, without the need to establish and maintain network connections. Every single base station detects, demodulates, and reports the messages to the Sigfox Cloud where all the network and computing complexity is managed, rather than on the devices.
This unique approach of wireless connectivity with no signaling overhead, a compact and optimized protocol drastically reduces energy consumption and costs of connected devices.

Furthermore, the devices are not attached to a specific base station and use publicly available band to exchange radio messages over the air, unlike cellular protocols. Each message is 100 Hz wide and transferred at 100 or 600 bits per second a data rate. Hence, long distances can be achieved while being very robust against the noise.

Sigfox has successfully implemented 0G network in supply chain and logistics, smart cities, agriculture, insurance, and other areas of operation.

Besides, Sigfox provides Bubble, a low cost indoor and outdoor beaconing solution. Bubble is easy to deploy and provides real-time information and accurate positioning. Once attached to the asset, the Bubble detects its proximity and understands how it should behave. At present, the range of the beacon is 10 meters which makes it ideal for usage in close proximity such as smart buildings, retail, warehouses, manufacturing, utilities, home, and lifestyle.

Ludovic LE MOAN recites an instance where a French tire manufacturer, Michelin wanted to ensure it had accurate, real-time information on the whereabouts of its stock at any given time. Meanwhile, Michelin worked with Argon Consulting, a leading consulting firm, to research existing trackers and technology in the market which influenced their decision to work with Sigfox. After partnering with Sigfox, the trio of companies worked together to design an algorithm that would enable the trackers to detect physical movement, so the solution was able to report specific actions, such as the loading or unloading of shipments, as well as monitoring conditions such as temperature, humidity, and shocks. As a result, Michelin achieved a cost-effective solution with small batteries and low energy consumption, and cost of shipment.

"We plan on spreading the power of the IoT to every region and country in the world," remarks Ludovic LE MOAN. At present, the company's goal is to team up with the third-party Sigfox Operators to deploy their network and distribute its communication service to their customers. Sigfox's ultimate goal is to cover the globe.