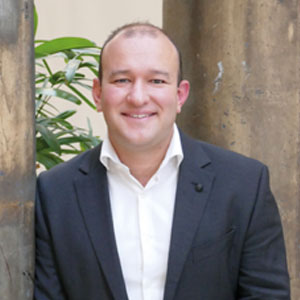 Simon Blyth, Founder & Director
Since the Internet of Things (IoT) entered the mainstream market, there have been a vast number of devices, software, applications, and sensing technologies at the high level. However, there has been a lack of devices at effective price points that have good battery life for many of the most common applications identified in the IoT revolution. LX Group manufactures highly configurable IoT hardware, giving them the ability to adapt them across a myriad of IoT product and industry verticals—such as smart cities, smart agriculture, and smart industrial applications. "Instead of building new IoT devices from the ground-up every time, we pull the different tried and proven sub-sections into a new design, and that accelerates what we are doing," says Simon Blyth, Founder, and Director of LX Group. Founded in 2006, LX Group is a leading product design consultancy that offers a wide range of end-to-end product development services and out of the box solutions; right from concept generation, research, PoC, through to high-volume manufacturing and onsite engineering contracting.
In 2016 LX Group developed its highly configurable IoT Cores platform that takes tried, tested and proven design elements from over a decade of IoT hardware and embedded software experience. IoT Cores now enables rapid customization and configurations of IoT solutions. Instead of building new IoT devices from the ground-up every time, the company pulls together sub-sections for a new design. This accelerates the process while also taking a lot of the risks out of the equation. The IoT Cores are connected to a highly scalable backend that is built on Microsoft Azure, which software developers can design applications on. "IoT hardware is often generic, but when users get closer to the use case, they find that there is a special configuration of that hardware required, to make that application work," explains Blyth.
LX Group's solutions work across a myriad of IoT product and industry verticals—such as smart cities, smart agriculture, and smart industrial applications
IoT Cores has a data and network agnostic ingestion layer—whether it is LoRa, Cat M1, NB-IoT, satellite or SigFox data, the data is aggregated and presented in neat dashboards. That being said, LX Group acknowledges that many companies do not look only for dashboards, so IoT Cores also encompasses rich APIs that allow software developers to seamlessly integrate real world data into their end applications or analytics platforms.
An issue that many consumers face is that their remote sensors often cannot send the data collected back to the cloud cost-effectively and in a simple manner. This is often down to the lack of networks available in remote regions. To combat this, LX Group offers a suite of products called Smart Elements. The Blue Node, a product under the Smart Elements banner is a static sensor node that allows users to connect a very wide range of sensors to the cloud. The Blue Node works on a private LoRa network, as well as many LoRaWAN options, but the company will soon launch a Cat M1 and Narrowband IoT (NB-IoT) version as well. The Blue Node has been designed to work with hundreds of different wired sensors and seamlessly integrate with other sensors without worrying about different protocols or connection mechanisms. The Blue Node is built to be extremely rugged, with a battery life that can last for over ten years depending on what sensor is connected to it.
The agricultural market in Australia is quite fragmented as there are a lot of different solutions that don't talk to each other. There are also massive amounts of land that aren't covered by traditional telecommunications technology. In order to overcome these issues, LX Group employed its Smart Elements platform to enable farmers to access valuable data such as soil moisture content, electric fence status, among others to increase productivity, save time, and also have peace of mind when they are away from the farm. LX Group also introduced the Base Station, which creates a 'picocell' of connectivity so that farmers could deploy private LoRa networks for their sensors to communicate.
LX Group is actively working in international markets, having doubled its revenue last year. The company is on track to continue this trend into this year and the next year. In the next 12-18 months, the company anticipates that it will have over a million physical units out in the field.