Tata Communications: Mapping the Digital Transformation Journey via IoT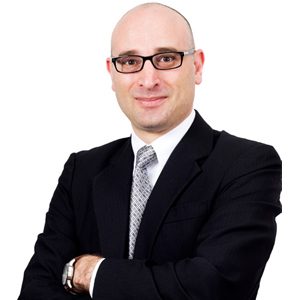 Anthony Bartolo, Chief Product Officer
The Internet of Things (IoT) is revolutionizing the way businesses operate, allowing them to become faster, smarter, safer, and more efficient. Although IoT has proven to be the key enabler for enterprises' digital transformation journey, there are a few factors that hinder its adoption. According to the recent Tata Communications global Cycle of Progress survey, a majority of the IT decision-makers cited that security, privacy, and costs are the major barriers in IoT deployment. To achieve sustainable cross-border business growth through IoT, organizations require truly global connectivity while ensuring the integrity and security of data.
This is where Tata Communications, a global digital infrastructure provider, comes in with its groundbreaking IoT platform— Tata Communications MOVE™, eliminating all the limitations associated with cellular networks. "Our edge-to-cloud IoT platform provides organizations ubiquitous and reliable connectivity to power their IoT and mobile services across geographical boundaries," says Anthony Bartolo, Chief Product Officer of Tata Communications.
The Tata Communications MOVE™ platform is part of the company's aim to create truly borderless mobile experiences for organizations. It is underpinned by Tata Communications' global wholly-owned IP network, which today connects four out of five mobile subscribers, and carries around 30 percent of the world's Internet routes. Leveraging the company's relationships with more than 640 mobile network operators worldwide, Tata Communications MOVE™ provides guaranteed, cost-effective connectivity for IoT devices, regardless of location. "We can even steer traffic between different mobile network partners in a country to offer the best possible combination of price, quality, connection, and speed," emphasizes Bartolo.
With the help of Tata Communications MOVE™, organizations can efficiently adopt advanced IoT solutions in areas which require greater bandwidth and a highly responsive and reliable network. The company's IoT platform allows businesses to use the network as the foundation for their global IoT strategy and bring new IoT services to market more quickly.
Our edge-to-cloud IoT platform provides organizations a pervasive and a reliable connectivity to power their IoT and mobile services across geographical boundaries
The platform also offers businesses better visibility into their different connected assets, which helps them capture, move, and manage IoT data to improve their services and customer experience.
Tata Communications MOVE™ has a range of sub-products for different applications. For instance, its patented MOVE™ – IoT Connect is built for industrial and consumer applications, whereas MOVE™ – SIM Connect is developed for global SIM applications. Along with this, the company also offers MOVE™ – Mobile Network Enablement solution that provides MVNE services to virtual service providers. With these products, the company's IoT platform can support eSIM, eUICC, and globally available eSIM inter-operability across all SIM vendors and networks. Tata Communications MOVE™ also provides bring-your-own-network support to its customers, and this entire digital ecosystem is supported by a best-of-breed managed BSS/OSS stack.
The effectiveness of Tata Communications' IoT platform can be well-illustrated with a case study. One of the automotive manufacturers was looking for a consistent and scalable network solution to overcome the challenges associated with equipping its vehicles with V2X, telematics, infotainment, ADAS, and remote diagnostics services. In order to meet the demands of an IoT connected infrastructure and global customer base, the company required robust global connectivity. Besides, the manufacturer also wanted a single platform to manage global vehicle connectivity that would provide security at the edge and core, and fetch the optimum quality at a sustainable cost. Their extensive search for such a dynamic IoT platform came to an end with Tata Communications. Understanding the client's requirements, Tata Communications started delivering a state-of-the-art IoT-enabled eSIM solution to support various applications such as secure in-car payments and more. "We are enabling the customer to manage these applications and the underlying IoT connectivity centrally via the Tata Communications MOVE™ platform," says Bartolo.
With such success stories, Tata Communications is poised to bring the next wave of IoT solutions. It also continues to scrutiny the 5G standards process with a wish to ensure that Tata Communications MOVE™ can support new 5G IoT use cases. Monitoring developments such as the use of private LTE networks, particularly for smart campus and smart factory settings, is another aspect where the company is currently focusing. Also, having actively driven eSIM adoption in the industry, Tata Communications expects its technology to become increasingly important in the IoT space.
As one of the forerunners in establishing a highly-connected digital world, the team at Tata Communications believe that the future of the digital world lies in how all 'things' connect with reliable, secure global connectivity embedded within everything. "Through our Tata Communications MOVE™ platform and our partnerships in the global technology ecosystem, we want to pave the way for a world where anything can be 'born connected,' and accelerate organizations' digital transformation enabled by IoT," concludes Bartolo.