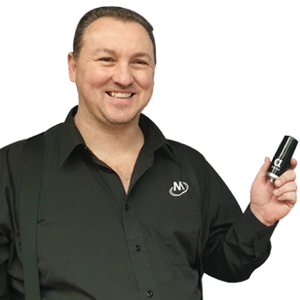 Simon Maselli, Founder and CEO
Cities need data to be efficient, sustainable, promote economic development, and enhance the quality of life for their residents. However, data is often flawed, it may be raw and unprocessed, it may be subject to human error and in many cases, it may even be outdated, or obsolete by the time it reaches the right people. Minnovation is on a mission to create smarter cities with their groundbreaking AlphaX, an IoT based system, which collects real-time data through smart sensors and networks. The system aggregates data from citizen and traffic movements, the surrounding environment, and the condition of infrastructure and city assets into a central cloud. "AlphaX monitors characteristics from the urban environment to construct a real-time model of the city and its assets," states Simon Maselli, founder, and CEO of the Minnovation. These models are used to predict scenarios and proactively plan appropriate responses.
According to Maselli, AlphaX is essentially made of three technology stacks, which the company refers to as domains. The "Edge" domain includes a range of IoT connected devices that can be deployed quickly and easily to collect data from the urban environment. Edge devices are capable of communicating with a wide range of existing systems and networks to leverage existing infrastructure. The "Cloud" domain aggregates data feeds and includes a big data storage engine and the web-based user interface, AlphaX Cloud.
AlphaX should be part of every digital transformation. It has the right tools to make any city smarter, overnight!
The web application has network and device provisioning capability and provides a unified interface for managing IoT assets. The UI experience is conceptualized around creating and managing a virtual hierarchy of spaces based on physical locations. These spaces may be buildings and shopping districts through to roads and paths and even open spaces and playgrounds. AlphaX's "Intelligence" domain is created by monitoring citizen, environmental and condition characteristics in real-time and modelling these behaviors. The models are shared anonymously across cities for inter-city learnings. This "collective intelligence" can be applied to any space in any city creating the ability to predict outcomes based on any number of complex scenarios, anywhere in the world.
"AlphaX creates new ways that cities can respond to situations," states Maselli. "AlphaX should be part of every digital transformation. It has the right tools to make any city smarter, overnight!" The system collects real-time information from a range of sensors, which is pre-processed at the edge. The data is then sent to the AlphaX cloud where it is aggregated and stored against virtual models resulting in a digital twin of the physical space. This system analyzes and assesses this data against historical records and user-defined limits, and when it determines boundaries have been exceeded, it notifies the appropriate department for immediate action. The result is an unbiased, human-error free assessment of the situation - in real-time. Unlike competitors, Minnovation provides complete systems. "We are not a manufacturer, we are not a developer, and we are not an integrator," says Maselli, "We are the sum of all of these."
Having completed a successful first round of funding, which allowed the company to invest in its edge devices, Minnovation intends to initiate a second round of funding over the next 12-24 months. This will enable the company to pursue its roadmap aimed at using artificial intelligence to a greater degree and improving the capability of its purpose-built IoT solutions for smart cities. In this way, the company can continue to create class-leading applications that create smarter places to live, work and play.